Fort Lauderdale is a coastal community less than an hour from Miami. It has everything locals could ask for, from upscale dining and luxury boutique shopping centers to upscale housing, an international airport, and clean beaches. Like other South Florida communities, Fort Lauderdale is a haven for outdoor recreation like boating, swimming, fishing, and hiking. Whether you are looking for a small quiet neighborhood or a walkable community with active nightlife, Fort Lauderdale real estate markets provide amenities for every lifestyle. Take a look at our insider's guide to Fort Lauderdale neighborhoods:
Fort Lauderdale Beach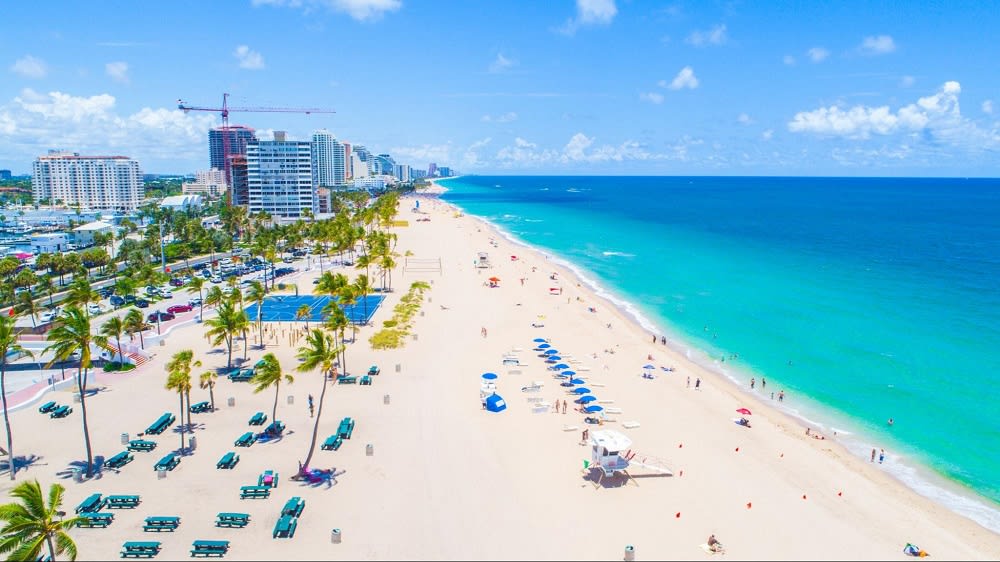 Talk about one of the most beautiful beaches in the world.
Fort Lauderdale Beach
is a popular spot that provides some of the best snorkeling, surfing, and sunbathing in the area. Day or evening, you can watch cruise ships float by or play volleyball on the beach, all within steps of the ocean. Fort Lauderdale Beach is a lively and energetic place. From its world-renowned shopping destinations to its eclectic mix of restaurants and bars, there's something for everyone. From beach yoga to water sports rentals, there are many fun activities. Locals love the different housing options, like high-rise condos with unobstructed ocean views, single-family homes in quiet neighborhoods, and beachfront properties. The community is active and loves to participate in local events like the Fort Lauderdale International Boat Show.
Coral Ridge Country Club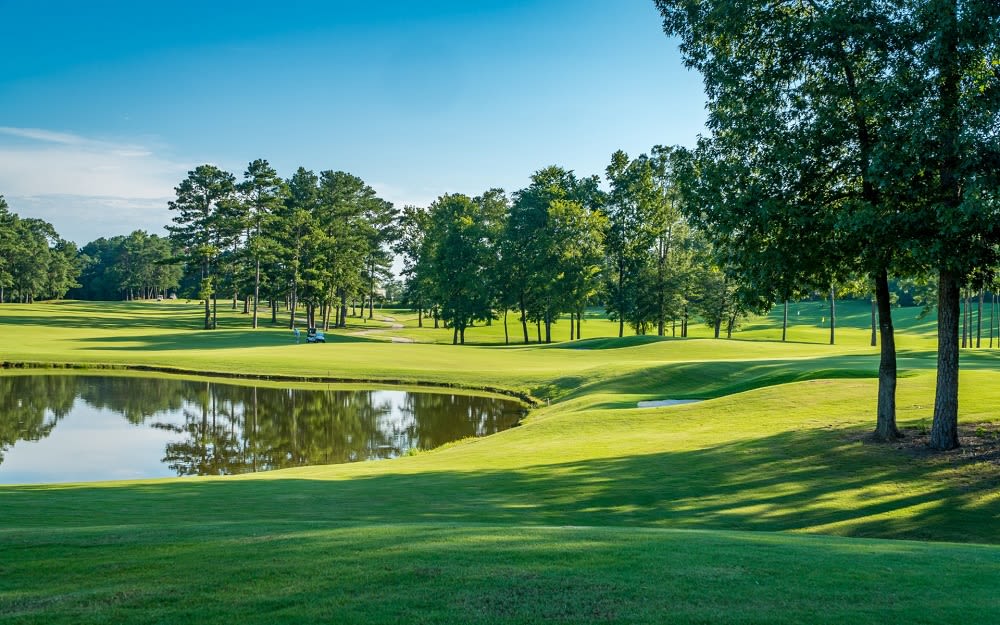 Coral Ridge Country Club
is a distinguished private country club with luxury residential communities. The exclusive community offers upscale amenities like golf, swimming, tennis, and more. The club features world-class golf at the Legendary Golf Club, which has a championship 18-hole course designed by Robert Jones in the 1950s and was restored in 2020. The course has classic runway tee boxes with various difficulties. It is ranked as one of the best golf courses in Fort Lauderdale due to its meticulous maintenance and beautiful landscaping. The club also has a nine-hole course perfect for beginners and avid golfers in a time crunch. The country club also has a tennis program with 11 courts and professional instruction. Members can play for leisure or in competitive teams and matches. Coral Ridge Country Club is more than convenient amenities; it is a lifestyle of tranquility and enjoyment.
Victoria Park
Victoria Park is an established affluent neighborhood that dates back to the early 1930s. It is a charming community with Victorian-style homes and some modern and traditional homes. Locals are attracted to the area because of its unique atmosphere and commitment to outdoor recreation.
Holiday Park
is a neighborhood attraction and one of the most popular parks in Fort Lauderdale, which features jogging trails, tennis courts, and sports fields. It is a beautiful and expansive park in the neighborhood, perfect for an active lifestyle. The community also borders the Intracoastal waterway and has opportunities for water activities like paddleboarding and kayaking. The neighborhood is ideally located miles from Las Olas for upscale shopping and dining and is a short commute downtown to the business district.
Las Olas Isles
Las Olas Isles is an exclusive neighborhood for boat and yacht owners as it is located on the Intracoastal waterways. The affluent waterfront community is also within walking distance of the famous
Las Olas Boulevard
, which houses incredible fine-dining restaurants and luxury brand stores. The neighborhood features large estates with private docks and sleek condos with maintenance-free living. Locals love the unique living opportunity with so many amenities and conveniences. Las Olas Isles is an upscale environment with a relaxed and laid-back lifestyle where residents can enjoy the views and explore by bike, foot, or boat. Vacation homeowners also love the neighborhood because the Fort Lauderdale International Airport is seven miles away.
Rio Vista
Rio Vista is a small residential community in Fort Lauderdale, meaning river view. It is an old community with beautiful mixed architectural styles like traditional, modern, and Mediterranean. As an established community, it is peaceful and has mature trees making it a walkable area.
Although the neighborhood began to blossom in the 1900s, it had a transformative period after the Second World War when service members stayed in Fort Lauderdale. The area developed a rich history and maintained much of its war-era history and style.
Riverwalk Fort Lauderdale
is slightly north of the neighborhood as it borders the New River.

The riverwalk district is a walkable waterfront metropolis with galleries, shops, restaurants, businesses, parks, and more. Rio Vista residents can also enjoy the proximity of Las Olas Boulevard for more upscale options. The luxurious neighborhood caters to the boating lifestyle with many waterfront homes featuring private boat docks as well as convenient marinas and canals.

There are a number of neighborhoods in Fort Lauderdale; each has its own amenities, lifestyle, and attractions, from the beautiful beaches to the historic downtown area and everything in between. The neighborhoods developed a unique feel and personality that invites different people to share and experience the same community. As you explore the different areas, you will find out just how friendly the residents of Fort Lauderdale are, how special the communities are, and how many fun things there are to experience.

With a large and growing population, Fort Lauderdale is a bustling metropolis with the perfect housing for every buyer. Fort Lauderdale is definitely worth considering if you are looking for a place to call home. Each community has different types of homes that can meet your needs and lifestyle. With a real estate agent by your side, you will be able to find the perfect home in less time and with less stress.
Find Fort Lauderdale homes for sale
Tim Singer
is a Fort Lauderdale real estate agent with more than three decades of experience. With personal experience living in a beautiful city, Tim can educate you on the
neighborhoods
and help you find the perfect location for your next home. Tim takes time to build trust with clients, listen to their needs, concerns, and dreams, and make it all possible in a stunning home.
Start your home search with Tim
and his team today.